MOVIE REVIEWS!!!!!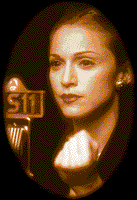 From Social and Religious Points of View
This film journal proposes to serve as a "reality check" on significant movies. The journal has no inherent quarrel with "artistic license," but it does wonder how much license was used and to what effect? How do the reviewed films compare and contrast with what social scientists have learned about humanity?
This page is designed for educational use, therefore any entertainment value obtained from here is at your own risk. Here you will find films from all genres, reviewed by different people who put a social science twist on their opinions. This page can be helpful in performing research in such areas as Psychology, Sociology, Filmmaking, Popular Culture, and various other fields. To search for a movie just click on the letter it begins with (excluding a, an, or the). You will then be magically whisked away to a page with the review on it (that is, if it is reviewed). However, in order to make this page interactive, you, the reader, have the option to write your own review, send it to us, and possibly have it posted for reference use.
#
A
B
C
D
E
F
G
H
I
J
K
L
M
N
O
P
Q
R
S
T
U
V
W
X
Y
Z
MOVIE INDEX
Learn more about the idea behind this page
Send your own movie review
E-mail your review
Back to Dr. Michael Gose's main page
This page as been visited
times since July 21, 1998.
Last updated 8/27/98 by Dora Pember (Academic Project Design)